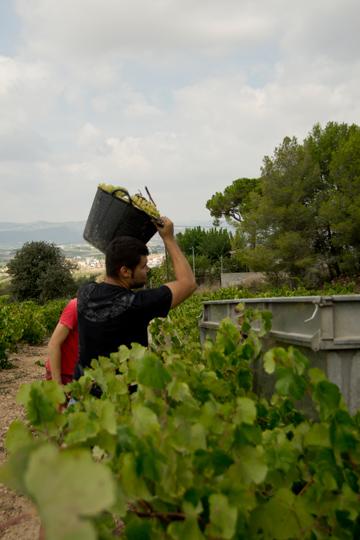 Mallofré invites you to savour the heritage transmitted from parents to children through their wines and sparkling wines.
Mallofré, viticulturists since 1898, wants to share with you the project of a young winegrower, and his particular tribute to those men who gave him a story of genuine passion and commitment to the vineyard and the wine.
Grandpa Josep, who during the '70s and '80s was in the front of the Celler Coperatiu del Penedès, aiming to incorporate the necessary technology to develop high-quality wines in the "DO Penedès".
Father Josep Anton, who while at the front of "Associació de Viticultors del Penedès" worked to highlight the quality and prestige of the "DO Penedes" wines and grapes.
Mallofré means history, experience, commitment and tradition.
But mostly, it means future and hope.
Bunch to bunch,
we discover a whole
world of sensations